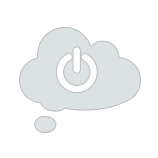 Online file storage services
[Please support Stackprinter with a donation]
[+39] [16] Mehper C. Palavuzlar
[2010-07-01 08:18:06]
[ webapp-rec storage file-sharing online-backup cloud ]
[ http://webapps.stackexchange.com/questions/638/online-file-storage-services ] [DELETED]
Which online storage services do you use to backup, share and synchronise your files?
I'm looking for a service to mostly back up my files to prevent any possible catastrophes, and save previous versions of some specific files.
Please include any pros and cons along with the limitations for each service, for example:
Storage limit
File size limit
Limit on number of files
Bandwidth limit
Can link directly to files (for example, example.com/user/text.txt)
Versioning [1] of files
Clients (for example, web, PC, and Mac)
1 service per answer please, no duplicates.
If a service has both free and premium versions, please include them in the same question but with different headings.
See also: Wikipedia's Comparison of online backup services [2].
[1] http://en.wikipedia.org/wiki/Versioning
[2] http://en.wikipedia.org/wiki/List_of_online_backup_services

1
[+10] [2010-07-01 08:27:31] Raithlin
2
[+6] [2010-07-01 08:24:24] Mark Pim
3
[+4] [2010-07-22 07:42:09] Senseful
4
[+3] [2010-07-01 15:23:57] Michael Hessling
5
[+3] [2010-07-06 16:15:22] Slavo
6
[+2] [2010-07-01 15:38:57] Senseful
7
[+1] [2010-07-01 11:45:06] Mike Houston
8
[+1] [2010-07-01 11:50:15] jhwist
9
[+1] [2010-07-07 19:35:56] Morten K
10
[+1] [2010-07-07 19:45:14] Herb Caudill
11
[+1] [2011-09-29 22:32:16] Alex
12
[0] [2010-07-01 16:09:36] adamcodes
13
[0] [2010-07-22 07:27:41] Senseful
14
[0] [2011-03-29 09:25:39] dkris
15
[0] [2011-03-29 13:10:14] kraymer
16