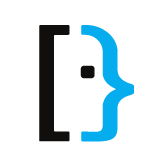 Booting MInt Linux from USB on a UEFI system
[Please support Stackprinter with a donation]
[0] [0] QuickSilver
[2012-06-26 04:42:36]
[ boot linux-mint uefi efi usb-boot ]
[ http://superuser.com/questions/441592/booting-mint-linux-from-usb-on-a-uefi-system ] [DELETED]
I am trying to install Mint Linux [1] from usb to my computer. My PC model is Asus P53E [2] with Corei5.
The BIOS seems quite different to me. While adding the boot device i noticed it support EFI only. First i copied the efi file from \windows\boot\ directory to the usb. Boot was success but I got some config error.
After a lot of effort and googling, I made it boot from the usb using a tool rEFInd [3], I got a boot menu, but not my Mint Linux.
I think I am doing it in the right way, please someone help how can I continue this. Thanks in advance.
[1] http://linuxmint.com/
[2] http://in.asus.com/Commercial_Notebooks/P53_Series/P53E/
[3] http://www.rodsbooks.com/refind/