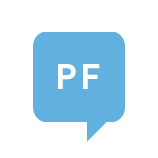 Do sugar-free drinks really cause MS or other side effects?
[Please support Stackprinter with a donation]
[-1] [1] Mohsen
[2011-09-30 20:56:04]
[ nutrition diet soda ]
[ http://fitness.stackexchange.com/questions/4078] [DELETED]
I just read an e-mail about aspartame in diet soda and how it poisons your system, resulting in MS like symptoms. They claim hundreds have been mis-diagnosed as having MS when really they consumed too much aspartame.
Is this real? Does anybody have a link to actual research or not? Also, I am curious to know if Diet Coke or other sugar-free drinks have other bad side effects.
As a computer programmer that sits all day, I'm trying to eat and drink fewer calories by drinking sugar-free drinks. If the drawbacks are more than the benefits then we need to stop drinking those drinks.
[+1] [2011-09-30 21:18:02] Dave Liepmann
I'm going to answer your question-hidden-in-your-question.
Regardless of whether or not sugar-free sodas cause MS or cancer or dead kittens...
All Soda is Liquid Candy
Soda is not a drink, it is a treat made of carbonated sugar water. It is literally concentrated sugar (or sugar replacement) syrup mixed with water, bubbles and advertising. Soda has no place as a daily part of a proper diet.
Stop drinking soda entirely and you'll have taken a real first step towards a better diet. Going from soda to "diet" soda just means you're buying their marketing gimmicks.
1