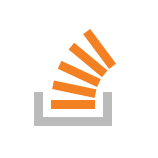 Database of the world's major cities
[Please support Stackprinter with a donation]
[-5] [3] Coder123
[2009-11-18 19:46:07]
[ content geography geographical-information ]
[ http://stackoverflow.com/questions/1758559/database-of-the-worlds-major-cities ] [DELETED]
[+1] [2009-11-28 01:47:19] monksy
One can be found from the people that made GeoIP. [1]
[1] http://www.maxmind.com/app/worldcities
1
[0] [2009-11-20 19:32:30] Austin Salonen
GeoDataSource has a free version (geodatasource.com/cities-free.html); if you want the control, it will cost you.
2
[0] [2011-06-29 07:55:49] Tony
Have a look at WorldCitiesDatabase.Info [1] It's $395.01 cheaper :) And if you are looking for the database to populate a location selector script, it's better because of its reasonable size.
[1] http://worldcitiesdatabase.info
3