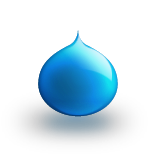 Is there a book on Drupal Commons available?
[Please support Stackprinter with a donation]
[-1] [0] Mawg
[2011-10-12 00:48:44]
[ books commons ]
[ http://drupal.stackexchange.com/questions/13024] [DELETED]
I can't really find much information on-line; maybe I can buy something from Amazon? Can anyone recommend a book?
IMPORTANT: this question is specifically about Commons - those parts which differ from Core Drupal 6. This question is not a duplicate of questions about learning Drupal 7 (since Commons isn't even based on Drupal 7).