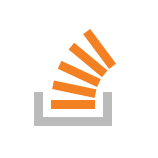 What is the best back button jQuery plugin?
[Please support Stackprinter with a donation]
[+283] [14] Guichard
[2008-09-22 18:03:34]
[ javascript jquery ajax hashchange ]
[ http://stackoverflow.com/questions/116446/what-is-the-best-back-button-jquery-plugin ] [DELETED]
I have found two plugins that enable the browser's back button to work across ajax interactions, but I can't determine which is better and why. The two plugins are history_remote [1] and the history [2].
The history plug in is simpler and seems to provide all the functionality I need, but I'm not sure I understand enough about them to make an intelligent decision. For my application, I need the plugin to allow the back button to work through ajax interactions, and I need to be able to bookmark the page at any point through the interactions.
Which plug in is best in this scenario and why? Are there any other plug ins that I missed that might be better? Are there any limitations to these plugins that I'm missing (do they not work in certain situations etc)? Any information would be greatly appreciated.
[1] http://stilbuero.de/jquery/history/
[2] http://www.mikage.to/jquery/jquery%5Fhistory.html

[+130] [2009-05-15 23:09:15] Rostislav
1
[+50] [2010-02-16 12:10:12] dolzenko
2
[+45] [2010-07-27 10:20:31] balupton
3
[+36] [2010-07-27 10:03:56] aemkei
4
[+12] [2008-09-22 20:46:54] schmichael
5
[+3] [2009-08-27 15:33:54] vvo
6
[+2] [2009-02-21 13:43:40] Eli
7
[+2] [2010-05-12 19:47:02] vjt
8
[+1] [2008-12-16 09:32:23] L-G Jonasson
9
[+1] [2010-05-27 03:47:23] Amir
10
[+1] [2011-11-26 10:18:38] Frodik
11
[0] [2010-07-03 04:16:04] James Murgolo
12
[0] [2011-11-09 16:37:16] Mr_Nizzle
13
[0] [2013-07-03 23:16:55] kelceyp
14