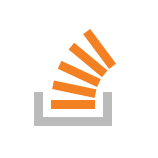 What is your favorite colorscheme FOR PROGRAMMING in Vim?
[Please support Stackprinter with a donation]
[+67] [0] ThomasGHenry
[2009-02-07 21:06:36]
[ vim syntax-highlighting vi color-scheme ]
[ http://stackoverflow.com/questions/524585] [DELETED]
I think this is a relevant question for programmers and I'd like to hear other people's answers because some syntax highlighting color schemes are better on the eyes than others. This can affect productivity as much as ergonomic keyboards [1] or anything else on here. It's about comfort and productivity. So, I'm curious.
Do you find some color schemes better adapted for some languages over others? At the other end of the spectrum, I think coding without syntax highlight is awful and slow going. Does anyone work better like this?
[1] http://stackoverflow.com/questions/687/keyboard-for-programmers