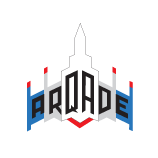 What is the name of a really old worms-like game where two tanks have to shoot at each other?
[Please support Stackprinter with a donation]
[+15] [3] Steven Jeuris
[2011-12-13 13:59:09]
[ pc identify-this-game ]
[ http://gaming.stackexchange.com/questions/41443] [DELETED]
I remember playing a worms-like game but can't seem to find it.
Two tanks (bases perhaps?) had to take turns shooting at each other. When you won a round you got money to buy new types of ammo. I recall it was a pretty extensive list. As far as I remember the tanks couldn't move.
[+38] [2011-12-13 14:02:26] mmmattias [

ACCEPTED]
Maybe "Scorched Earth"?
http://en.wikipedia.org/wiki/Scorched_Earth_%28video_game%29
I had loads of fun with that one!
1
[+7] [2011-12-13 14:07:47] yx.
It could be any one of the old Artillery clones [1]
The one I played the most was Tank Wars:
[1] http://en.wikipedia.org/wiki/Chronology_of_Artillery_video_games
2
[+2] [2011-12-13 14:27:28] e-MEE
I think it's Pocket Tanks [1]
[1] http://www.blitwise.com/ptanks.html
3